About Us
The Fairways Estate is to be found on the north side of the River Thames between Teddington Lock and Kingston Bridge. It is conveniently close to schools and public transport links as well as local shops and amenities.
Set in mature and well-maintained communal gardens, the Estate was a far-sighted concept when it was developed in the late 1960s. The owners of the 23 freehold houses and 60 flats, the large majority of whom are shareholders in the Estate, enjoy a private Marina, a heated outdoor swimming pool, all-weather tennis court and the services of an on-site caretaker.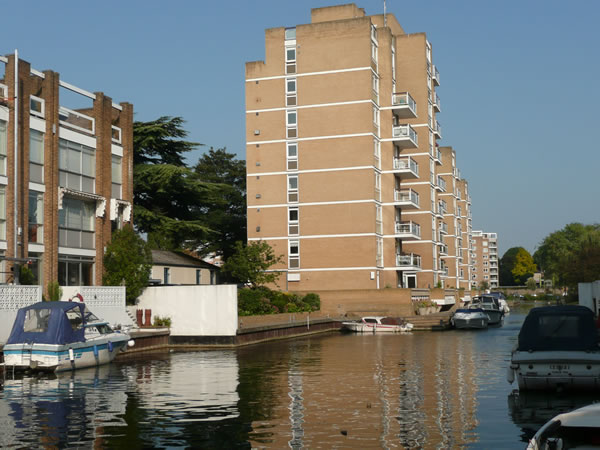 The day-to-day running and maintenance of the Estate is managed by a well-established local managing agency which is answerable to a Board of up to seven of the Estate's residents. An annual AGM is held every September at which shareholders are encouraged to participate and explore ideas about
how the communal amenities of the Estate might be further maintained and improved.
The residents of Fairways aspire to live in "a high class residential estate". it is a community in the best sense of the word, and a peaceful and enjoyable place to live.